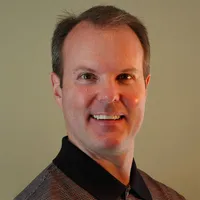 Paul R. Niesen , D.D.S.
Dr. Paul Niesen graduated from the State University of New York, School of Dental Medicine in 1990. After fours years serving as a Captain in the United States Air Force Dental Corp., Dr. Niesen moved to Maryland with his wife Candace, and started his general dental practice.
Dr. Niesen believes that all patients should be treated as family, and provided with all options for their dental health, presented in a compassionate and straight-forward manner. As a clinical instructor and nationally-known teacher and lecturer, Dr. Niesen brings his expertise and experience into his daily interaction with his patients.
Dr. Niesen lives on a historic farm (circa 1820) in Virginia with his wife Candace. He enjoys gardening, carpentry, and is a certified private airplane pilot.
---
Kaley - Clinical Coordinator
Kaley serves as the office Clinical Coordinator, and is responsible for all aspects of patient clinical care along-side Dr. Niesen. She joined the dental team in 2008 after Dr. Niesen found that her upbeat personality and attention to detail was a great asset to the practice. Kaley is just one of the warm and inviting faces that you will meet in our office.
Kaley enjoys the personal relationship with patients that her position allows and she makes every effort to help everyone feel comfortable while in the office.
Originally from Pennsylvania, Kaley is a diehard Pittsburgh Steelers Fan. She lives near Frederick MD with her husband Mike and two children.
---
Catherine - Dental Assistant
Catherine, also known as "Cat" is a member of the clinical team. Little known fact about Cat is that she is a quadruplet. Cat has been a dental assistant for over a year and has a passion for learning all new aspects of the dental world.
She has as a love for all animals and wishes she lived on a farm. Her hobbies are fishing, going to the beach and spending time with her family and friends.
Cat looks forward to making sure your dental visit is comfortable and enjoyable.
---
Laura - Office Administrator
Laura has been in the dental field for 20+ years in the roles of an Expanded-Function Dental Assistant, Office Coordinator, and Manager. She brings a vast knowledge and experience of clinical dentistry, as well as office management to our team.
When not at work she loves spending time with family and friends, volunteering, traveling, gardening and cheering on Notre Dame and West Virginia sports.
Originally from Michigan, Laura lives in Urbana with her husband Steve, son, and their two dogs.
Laura has a passion for changing patients' lives through their smiles. She looks forward to taking care of all your appointment needs.